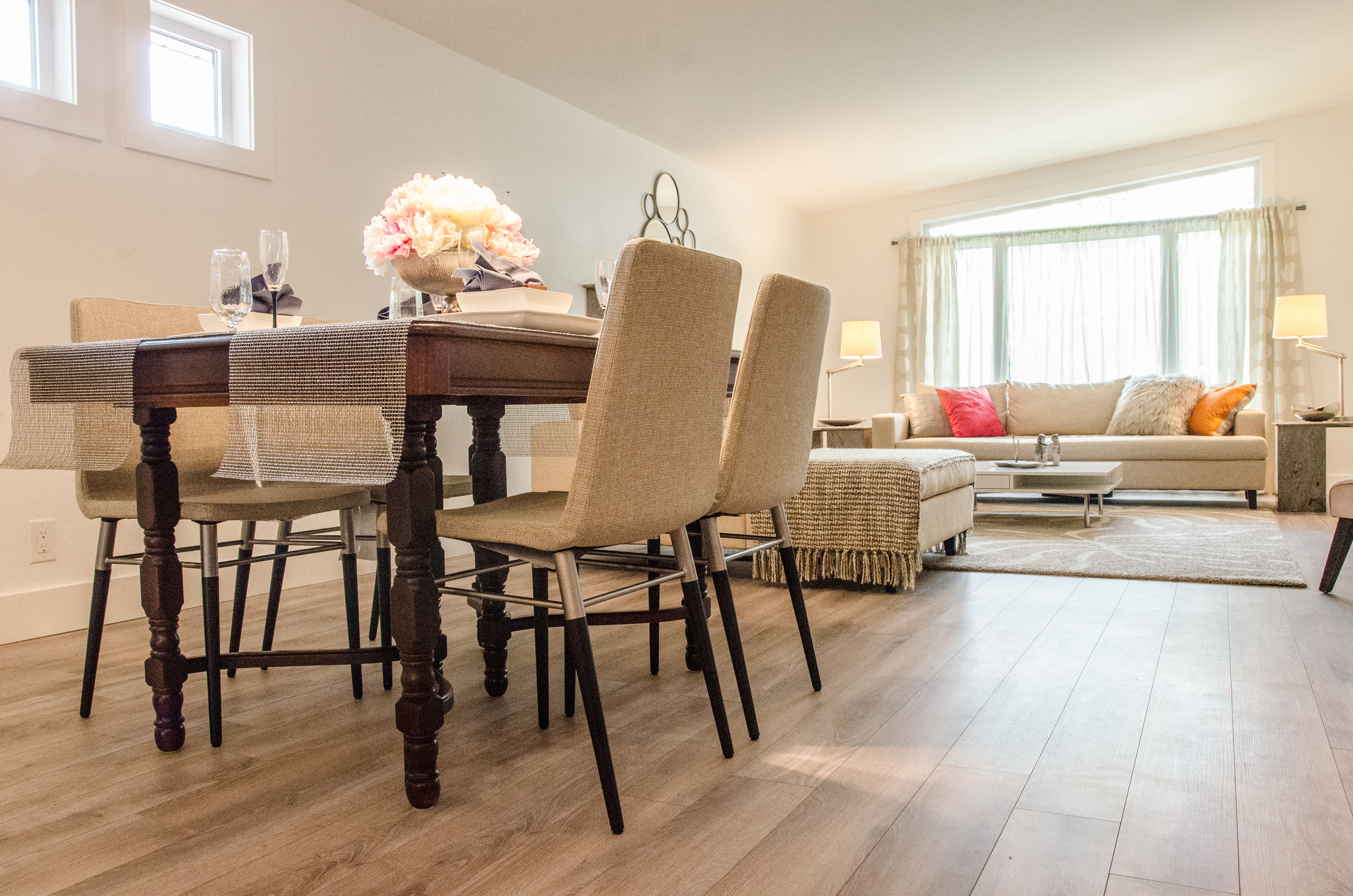 former kitchen becomes dining room
The original kitchen window was replaced with 3 square windows high on the wall to allow privacy and light flow.
Gable end of cabinets is integrated into the dining room by matching the color to adjacent walls and adding a wine storage and small bar.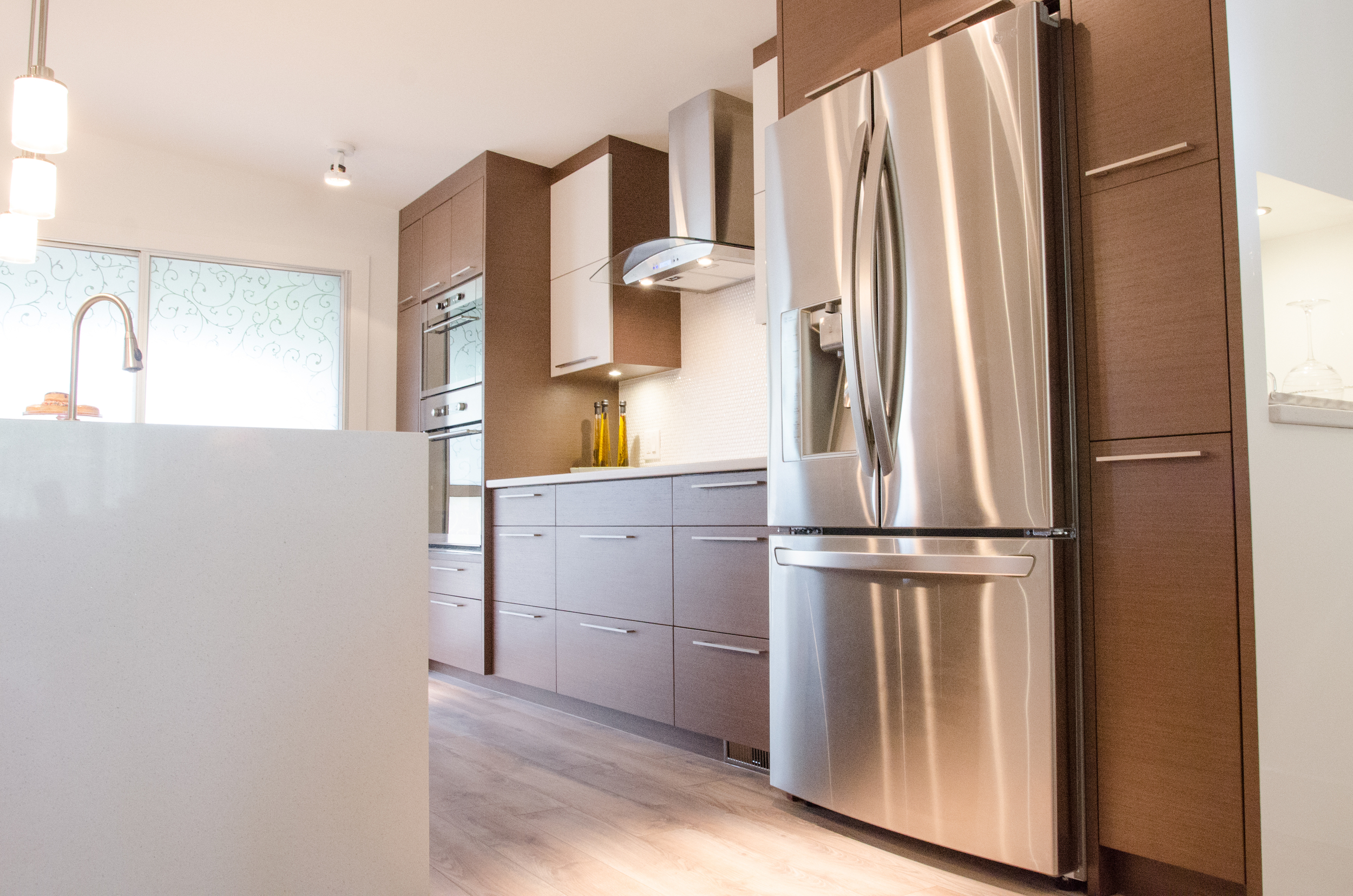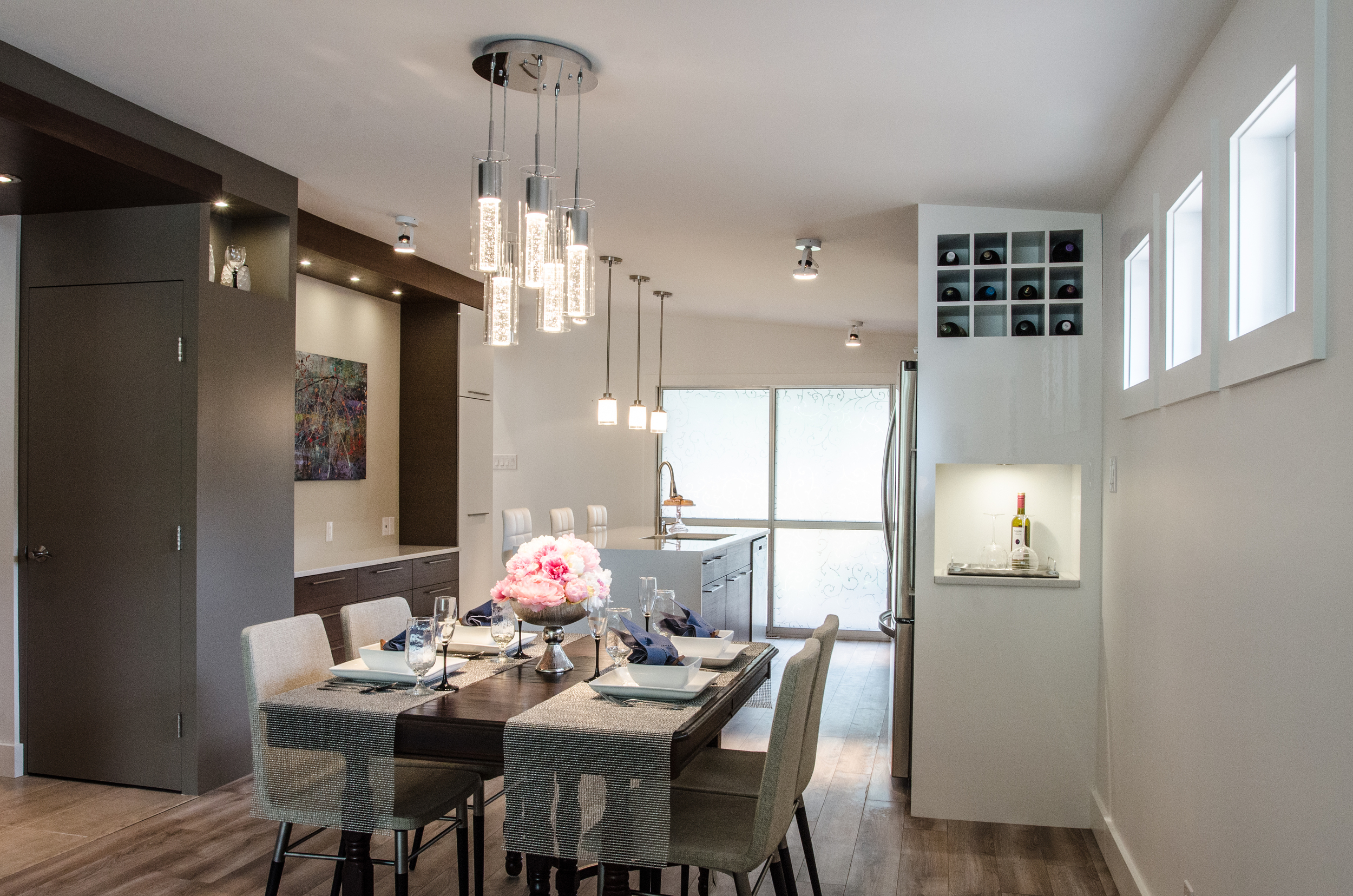 New closet and serving area in former hallway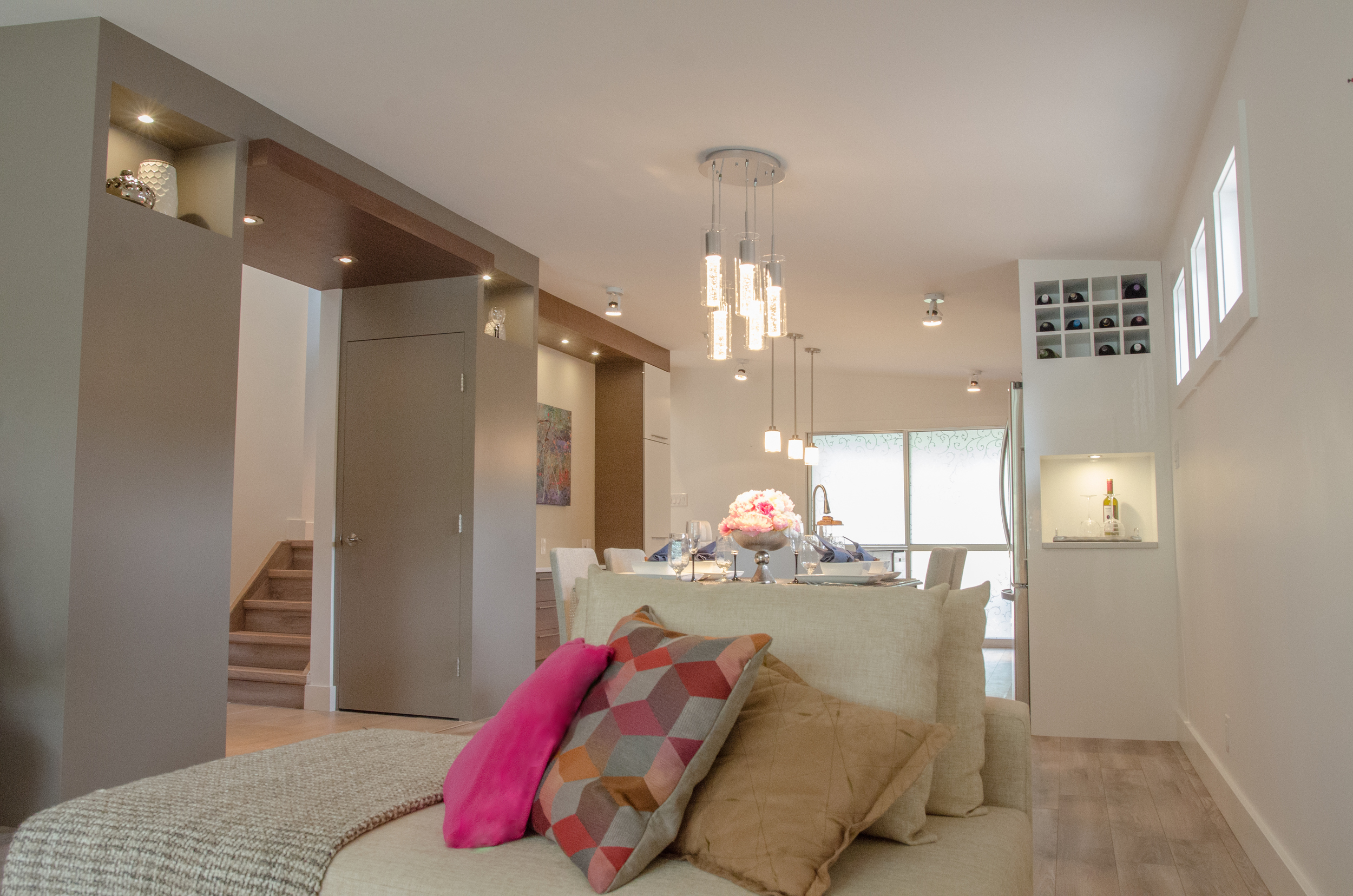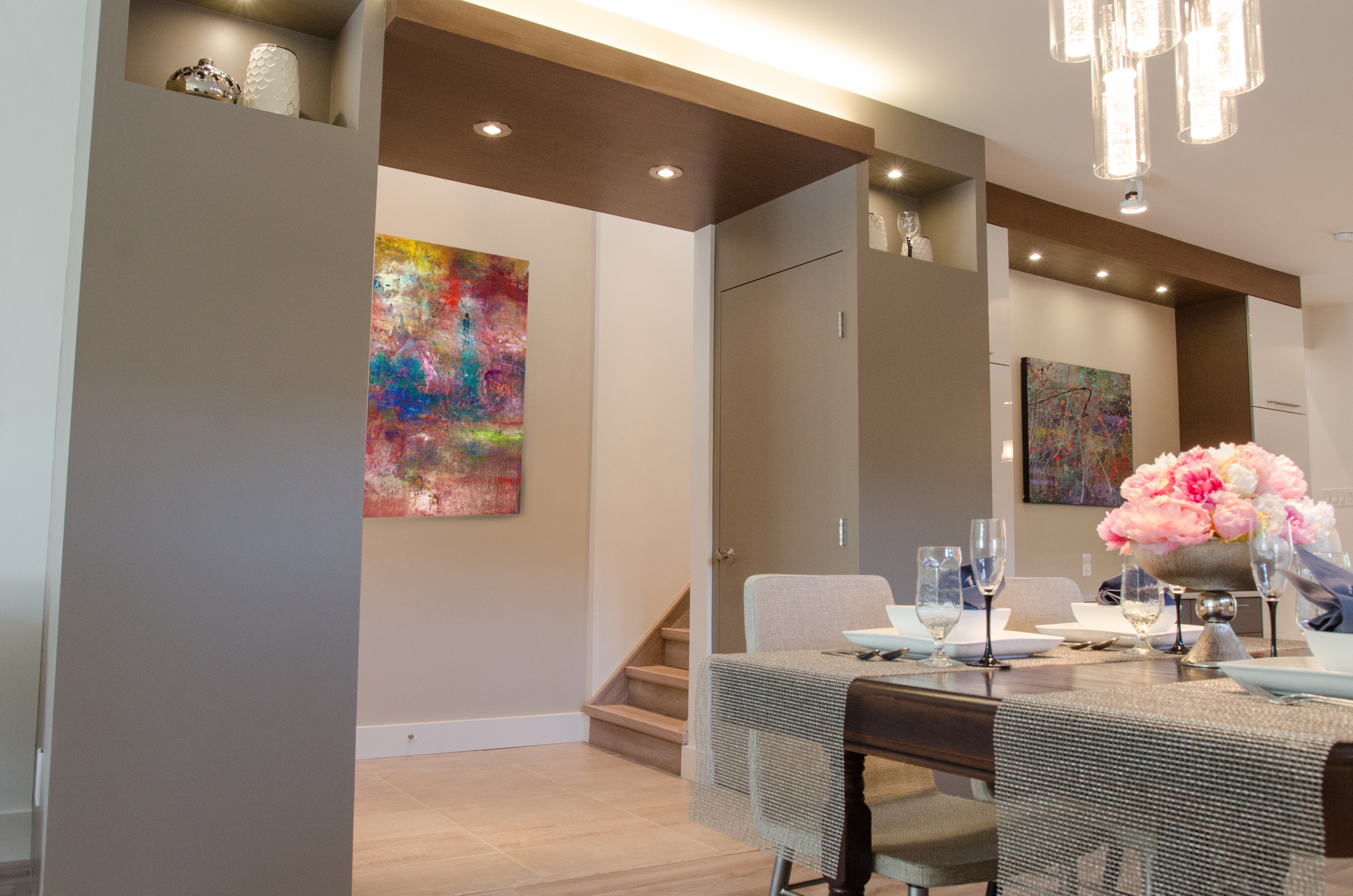 New entry. Art by Cindy Davidson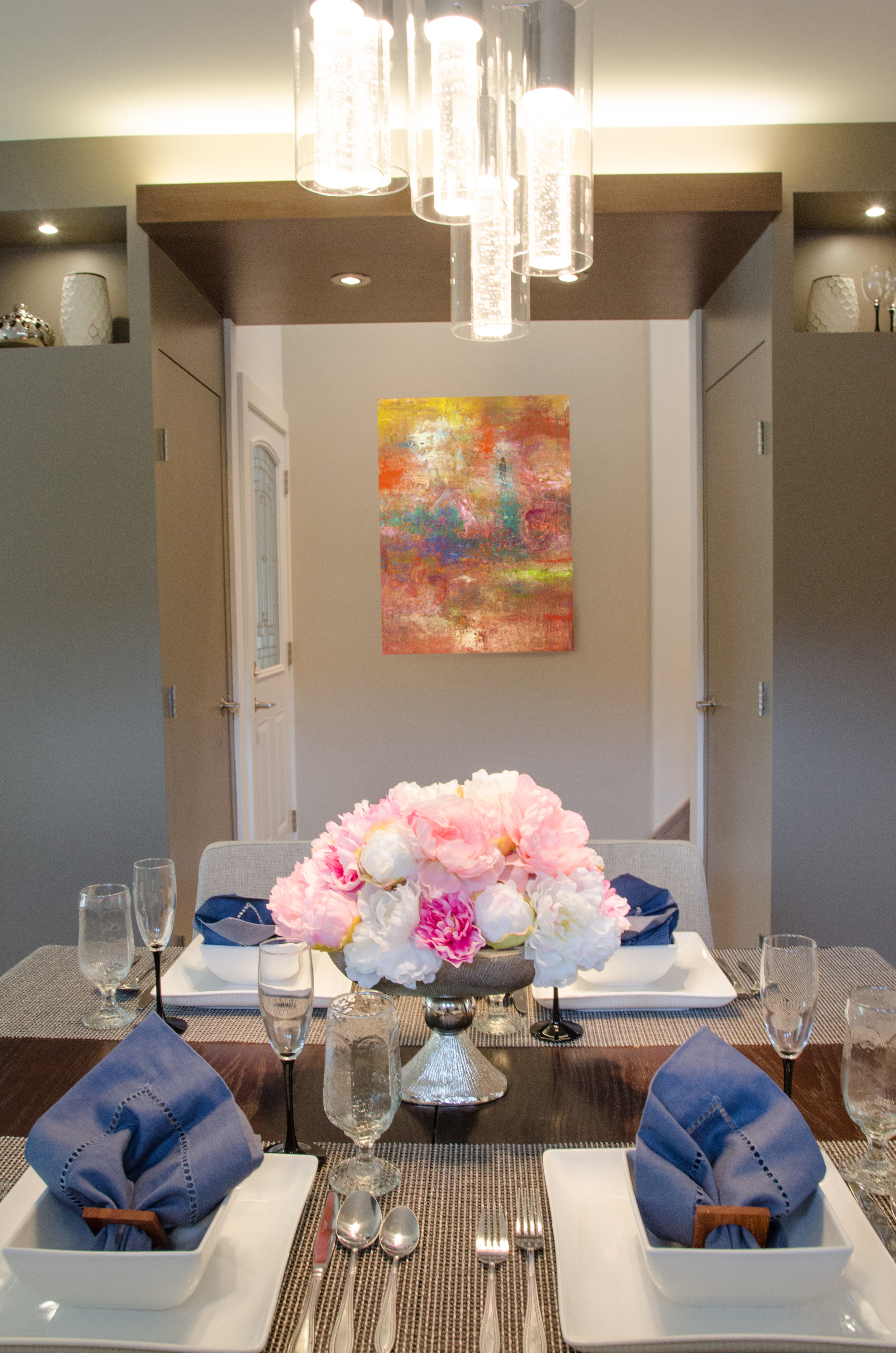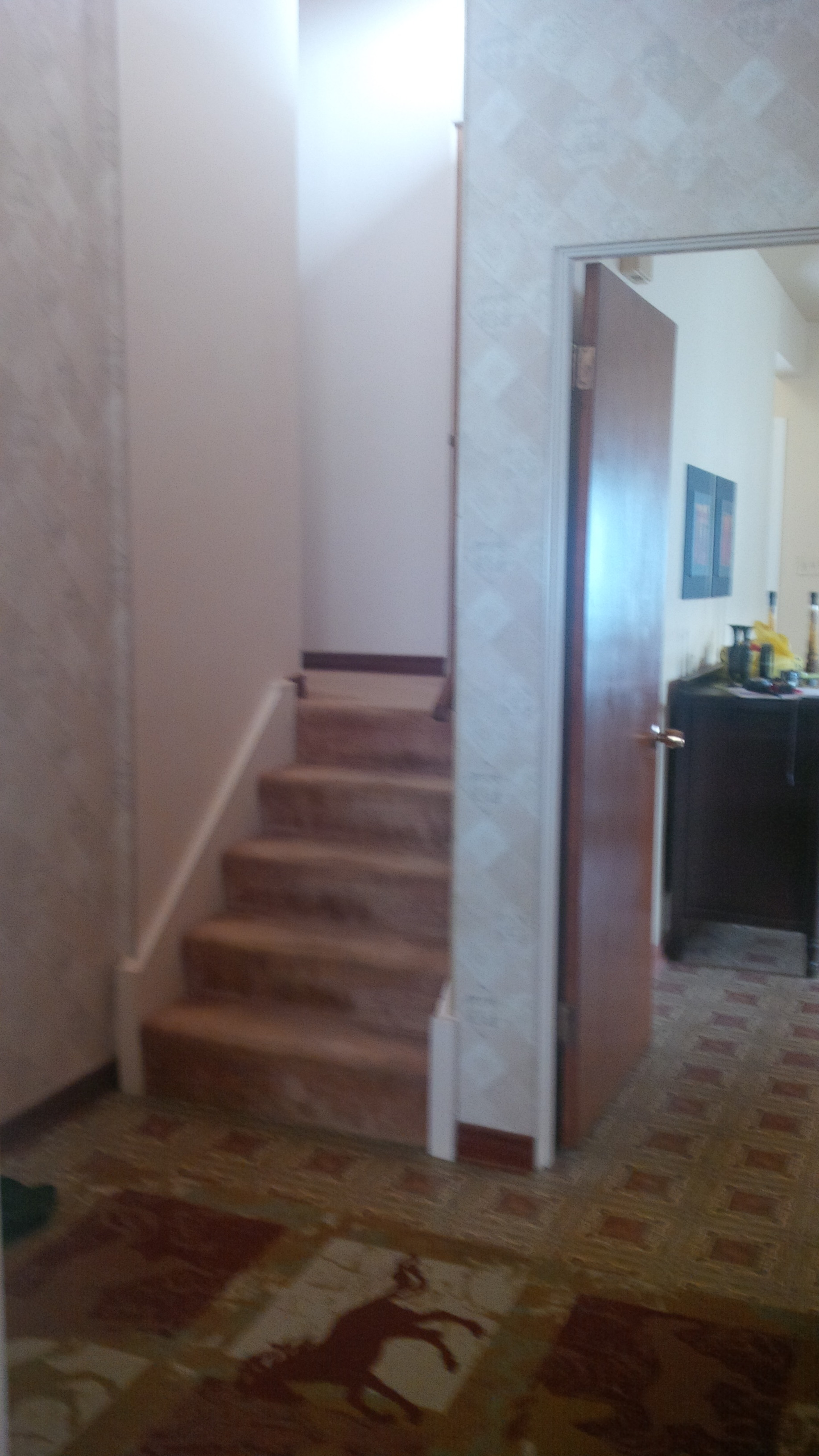 Entry Hall before.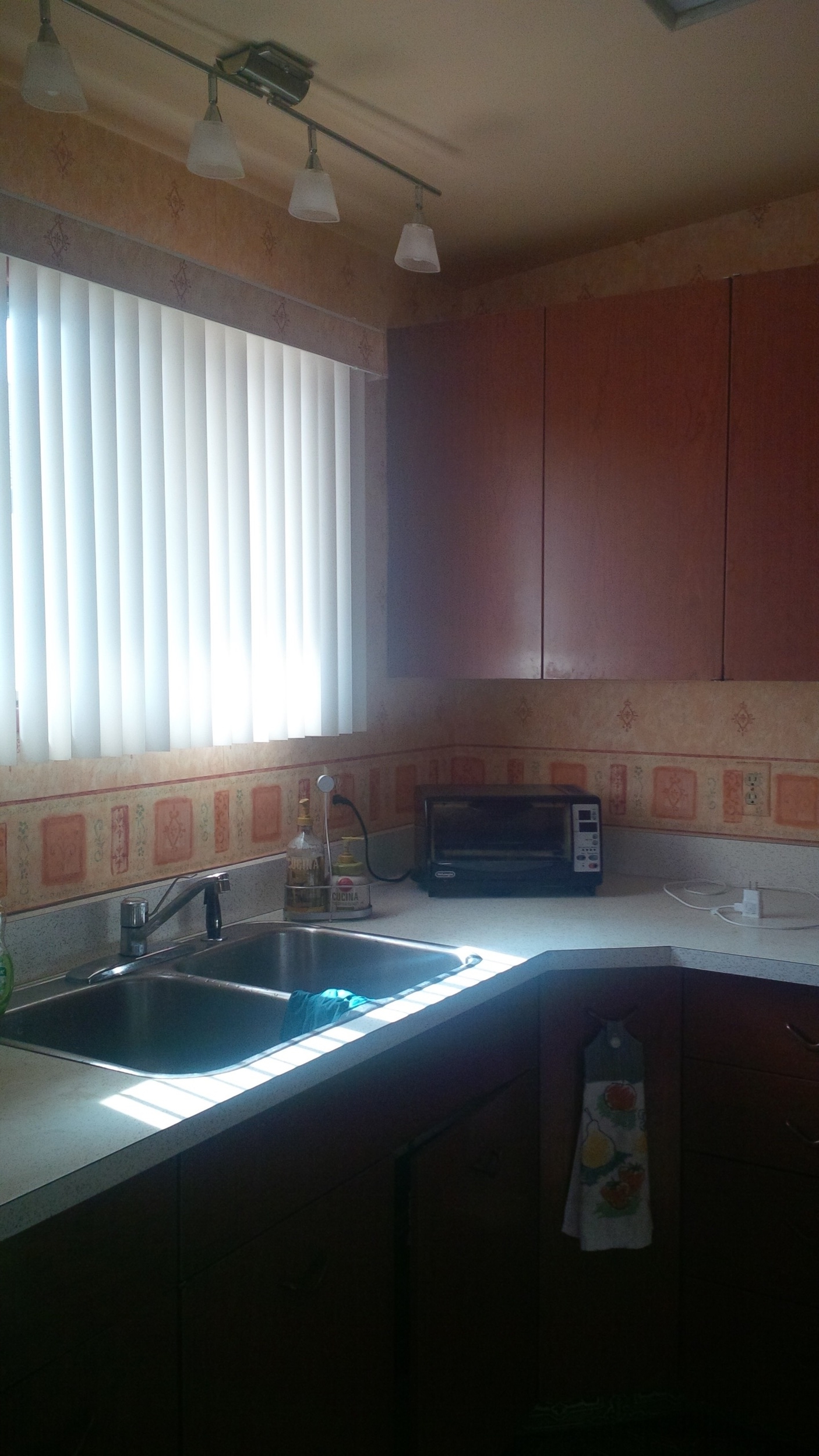 Kitchen before. Became new dining room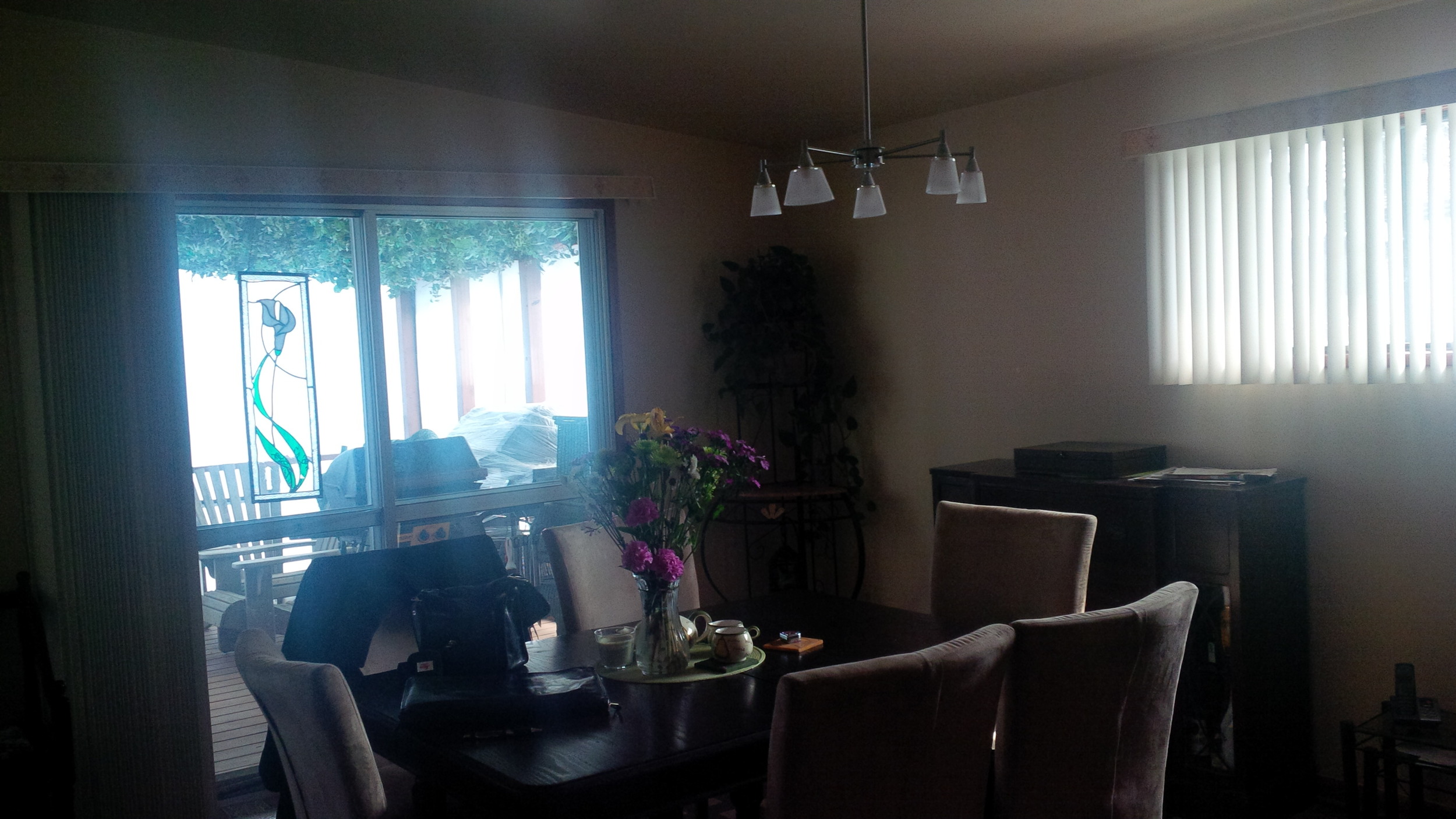 Old dining room. Became new kitchen. Film added to existing patio door to diffuse light and block view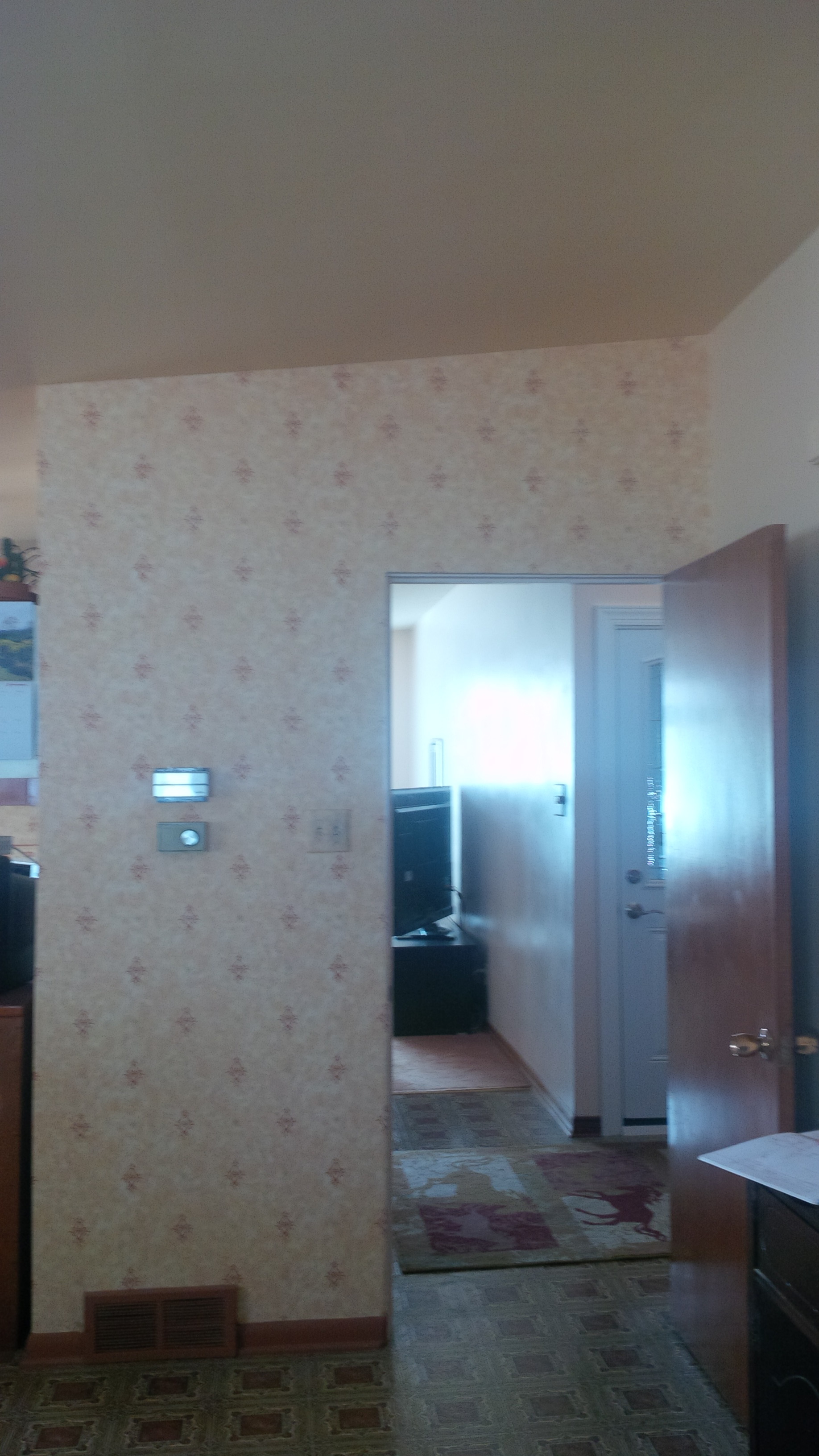 Before view from dining room.